SWBC Mortgage Corporation
Name

Pam Cossman

Phone

225-317-0008
Ask A Mortgage Question
Angel Oak Home Loans
Name

Leigh Gilly

Phone

225-806-4219
Ask A Mortgage Question
About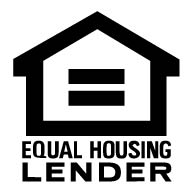 NMLS# 776047 and Licensed in LA & MS.
Angel Oak Home Loans LLC NMLS# 685842, NMLS Consumer Access, Licensed in AL #21485, AZ #0927070, Licensed by the Department of Business Oversight under the California Residential Mortgage Lending Act, CO Regulated by the Division of Real Estate, FL, GA #32379, IL Residential Mortgage Licensee # MB6761061, IN, LA, MD, MS, NC #L-153288, Licensed by the N.J. Department of Banking and Insurance, SC, TX, TN, VA, WI
SWBC Mortgage Corporation
Name

Wendy Elliott

Phone

225-803-6133

Fax

888-776-4130
Ask A Mortgage Question
Testimonials
" Wendy and her staff, particularly Tiffany Palmer, were extraordinarily helpful, engaged, easy to work with and brought us the results we were looking for. "
- Wendell Evans
" Ann was very dedicated, punctual & patient. She gave us a lot of advice about making offers & referred us to a very through inspector. "
- Anonymous
" Working with Anne was like working with family. It was a completely pleasurable experience. She was accommodating and flexible with showing schedules around small children. We couldn't have asked for a better experience! She is completely delightful, professional, and efficient. "
- Lauren & Brian Harrell
" Always willing to help even when it looked like there was gonna be no sale. When it did turn out to be a no sale, she never changed and was always working hard for me. "
- Dan Priddy
" Tiffany is genuine and very professional. I enjoyed working with her and will recommend her for the services she provides. She is very patient and thorough. I was extremely impressed with her knowledge when walking through the potential houses on the way the house was constructed from electrical, plumbing, foundation, roofing, and cosmetics. Tiffany you are AWESOME!!!! "
- Anonymous
" Ann was knowledgeable and knew exactly what my family needed and wanted. Her knowledge of the Garden District area and surrounding areas are second to none! If you are looking to purchase in this area I can't stress enough how much you need her and how easy she will make the process of purchasing your new home! If location is just as important as your home then Ann is your agent! "
- Robin Riemer
" Anne is a fantastic realtor. She was quick to answer all of our questions and was always helpful. "
- Anonymous
" The entire experience with Anne was great! Anne is honest, thorough, and gave us great service from beginning to end. If you want a professional who's truly working for you and not just the commission then sign up with Anne! We wouldn't be in the house we are in now, and I don't believe we would've gotten what we got for the house she sold for us without her advice, diligence and hard work! "
- Hollis Venable
" Anne Trapp is a very professional, experienced and results-driven realtor. Friendly, engaging and detail-oriented, she works diligently to keep clients informed and up-to-date with the process, especially after an offer is submitted. Overall, she did an absolutely superb job from start to close. I highly recommend Anne to those who are seeking someone who will work tirelessly, effectively and efficiently to sell your property. "
- Mark Denari
" My experiences with you so far have been great. You're a type A personality that is always going 100 mph and that's the type of people I like to work with. I was really impressed to hear such great feedback on you from Jim McAnelly. He has told me on multiple occasions how great you've been as a Realtor. "
- Ben Sanders
" Anne was very helpful and friendly and I would definitely recommend her to anyone looking to buy a home "
- Anonymous
" Rob and I have loved this experience with you. We think you have been the best realtor we could possibly ask for. You have definitely been there through thick and thin with us. You have never been rude to us. I think we all know how our experience has memorable! You have never given up when other realtors wouldn't of tried so hard. Just all around great person. When we go to sell our house, I will definitely be calling you!! "
- Brittany & Rob Parks
" Anne was an absolute pleasure to work with. Not only did she find our dream house (before it was even listed), she sold our previous home, as well. Both are older homes and required a great deal of follow up. Anne was very proactive and quick to respond to any of our questions:concerns. As a resident of the neighborhood, she brought unique insight to the whole process. Anne is a real pro who made a stressful process as seamless as possible. We highly recommend her - she is the best! "
- Lana & Hollis Venable
Previous
Next
About Pro Sold Realty
Welcome to Pro Sold Realty, your top resource for Baton Rouge Homes! With so many wonderful communities to choose from all nestled in the capital of Louisiana it's no wonder so many people want to move here! You will find all of the resources you need to sell or purchase a home in Baton Rouge on this website. Search for homes, check out our great Hot Property Alerts & our top rated Sellers Guide, find out how much your Baton Rouge Home is worth and explore the many communities around Baton Rouge! Everything you need to make your move as simple as possible can be found right here on ProSold Realty!